Resume Sample for IT Fresh Graduates and Entry Level Professionals
The job market for information technology (IT) professionals is highly competitive. With thousands of jobs available as well as thousands of job seekers each year, it is important for every aspiring IT professional to stand out.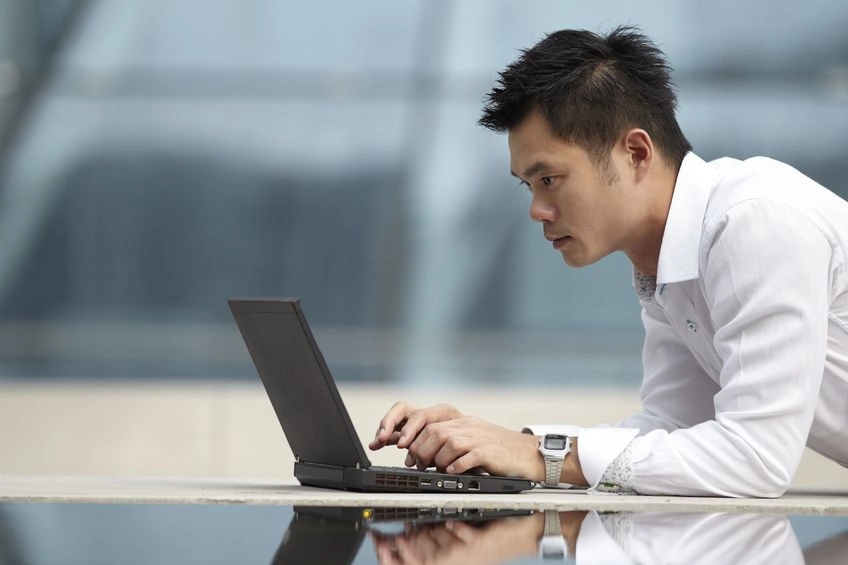 As a fresh graduate, you need to equip yourself with the necessary tools that will give you an edge during the application process. Among the most important of these tools is your resume. Having a well-written resume can boost your chances of getting shortlisted for an interview and may ultimately land you the job that you want.
Read through our resume samples for IT fresh graduates and entry level professionals. Each resume sample can help you put together your qualifications and credentials so that you can come up with a resume with a competitive advantage.
Resume Sample 1 – Entry Level Web Designer
Mark L. Fernando
29 A Mapang-Akit St., Pinyahan, Quezon City
+63 946 XXX XXXX | markfernando93@live.com
Career Objective
Secure a position in a creative and dynamic work environment where I can apply my skills in graphic arts and web design.
Technical Skills
Web and graphic design
Adobe Creative Suite (Photoshop, Illustrator, InDesign, Dreamweaver and Flash)
HTML, CSS, XML
MS Windows / Mac OS X / Linux
Microsoft Office Suite
Other Skills
Excellent time management skills
Strong interpersonal and communication skills
Analytical with excellent creative problem solving skills
Extremely organized and detail oriented
Education
BS in Information Technology
Informatics International College
June 2010 – March 2014
Pre-Professional Experience
Graphic Design Intern
Infinite Technology Solutions
March 2013 – May 2013
Designed marketing materials (print and digital) for the company and assisted with other projects involving web design.
Awards Received
Best Design Project – Product Design Category
4th Information Technology Festival
Informatics International College
References
Available upon request.
Resume Sample 1 follows the basic resume format of a fresh college grad with a web design background. This basic resume format is ideal for those who are applying for entry level jobs and can easily fit in a single page. Refer to Resume Rample 2 (entry level web developer) and Resume Sample 3 (Entry Level IT Support Specialist) for fresh graduate resumes with longer format.

Resume Writing Tip: When writing a resume, it is important to filter out the details you include and choose only the information that is relevant to the position you are apply for. Most fresh graduates are prone to the mistake of cramming every single detail in their resume without necessarily considering which information is relevant and which isn't. Your resume's purpose is to showcase your knowledge, skills and experience that will convince your potential employer that you are the right fit for the job. As a general rule, eliminate any information that doesn't serve that purpose.
Resume Sample 2 – Entry Level Web Developer
Jennifer S. Oribe
300 Westbank Road, Maybunga, Pasig City
+63 925 XXX XXXX | oribe.jennifer@ymail.com
Career Objective
As a recent graduate, I am eager to build a long-term career in the field of web development.
Technical Skills
Web development and web design
Web and mobile app development
Programming and front end coding
Graphic design and video Editing
Operating Systems: Windows, Mac OS X, Android and Linux
Languages: C, C++, C#, HTML, XML, CSS, JavaScript, PHP, Java and Ruby
Applications: MS Office, Photoshop, Illustrator, Dreamweaver, After Effects
Others: WordPress, Joomla, Drupal, and WooCommerce
Personal Skills
Excellent English skills
High level of maturity and sense of responsibility
Sound time management skills
Highly resourceful, objective and reliable
Ability to work in a team driven environment
Education
BS in Information Technology (Major in Web Development)
iAcademy
(June 2011 – March 2015)
Relevant Courses: Advanced Programming, Object Oriented Programming, Web Design Standards and Workflow, Applications Development, Web Analytics and Web Animation and Interactivity
Pre-Professional Experience
Web Design Intern
Interlace Web Solutions
(October 2014 – December 2014)
Worked with a wide range of projects including manuals, posters, tradeshow materials and web graphics. Assisted with the design of various projects and provided help with other miscellaneous tasks.
Web Development Intern
Emerson Electric Asia Ltd.
(June 2014 – August 2014)
Worked closely with web developers and assisted them in group web development projects. Resolved minor bug fixes and created documentation for existing development projects
Trainings Attended
<Form> Function() & .Class Web Design Conference 2014
De La Salle University – Manila
November 8, 2014
12th Youth Congress on Information Technology
SMX Convention Center, Pasay City
March 4, 2014
References
Will be provided upon request.
In comparison, Resume Sample 2 is noticeably longer and more detailed that Resume Sample 1. Even so, all the information provided are still relevant to the position that the person is applying for.
Resume Writing Tip: When applying for highly technical jobs like that of a Web Developer, you have the option to include a section for your related coursework. While it is not a common practice, doing so is important especially for fresh graduates and for individuals with no work experience. Your relevant courses (as well as trainings and seminars) will show the kind of knowledge and value that you can bring to your potential employer.
Resume Sample 3 – Entry Level IT Specialist
Daniel Leopold S. Veron
88 Enriquez St., Lucena City, Quezon, Philippines
+63 919 XXX XXXX | dlveron@gmail.com
Career Objective
Seeking an entry-level position in the field of information technology (IT) with a focus on hardware and network troubleshooting and IT equipment maintenance and monitoring.
Technical Skills
Network troubleshooting
Hardware troubleshooting, repair and maintenance
Systems analysis
Database design and implementation
Application programming
Operating Systems: Windows and Linux
Programming: C++, C#, VB, HTML, JavaScript, CSS, PHP
Applications: MS Office, Visual Studio, Photoshop, Dreamweaver, NetBeans, Blender and Macromedia Flash
Database Systems: MySQL
Personal Skills
Good verbal and written communication skills
Motivated and always willing to learn new things
Independent and self-sufficient in handling tasks
Collaborative and able to work in teams or groups
Education
Bachelor of Science in Information Technology
Manuel S. Enverga University
Lucena City, Quezon
2011 – 2015
Pre-Professional Experience
IT Intern
IT Support and Maintenance Team
Tech One Global Phils., Inc.
June 2014 – October 2014
Handled network and hardware troubleshooting in an enterprise environment. Tracked and documented IT equipment issues to facilitate timely resolution.
Student Assistant
College of Computer Studies
Manuel S. Enverga University
April 2012 – June 2014
Handled troubleshooting and maintenance of IT equipment. Provided support in monitoring and deployment of IT equipment to students and faculty.
Trainings Attended
Y4IT: 12th Youth Congress on Information Technology
SMX Convention Center, Pasay City
September 11, 2014
SAP Business One Training Course (TB1000 Logistics)
Manuel S. Enverga University
October 7, 2014
Organizations
Vice-President
Youth Environmentalist Society
June 2014 – March 2015
Member
Junior Philippine Computer Society
October 2011 – March 2015
Honors and Awards
Top 12 Outstanding Student Leader
Search for Outstanding Student Leader of Lucena City
February 18, 2015
Champion
Annual Information Technology (IT) Quiz Bee
August 6, 2014
References
Will be provided upon request.
This is an example of a resume for an IT graduate applying for an entry-level job. While this resume sample is much longer than the other two, it serves well as a "master resume" which you can tailor down accordingly, depending on the position you are applying for.
Resume Writing Tip: The issue on whether or not you should include a references section on your resume is up for debate. However, since most job applications are already made online, it is best to simply put "Will be provided upon request" on the references section. This is to ensure the privacy of your references. Besides, the hiring manager can always ask you to provide references in case it will be needed.
Creating a resume from scratch is time consuming and sometimes, even stressful. Feel free to use these resume sample for IT graduates and entry level professionals to create or update your resume. To make things more convenient, you can also download our resume sample for fresh graduates.
NOTE: These resume samples are for reference only. All information provided should be considered fictional.
***
Now that you have learned what it takes to produce a strong resume, see the available career opportunities that's out there for you. Click the button below to start exploring!